Job Board
Strategic Communications Manager
Details
Organization
GAR Foundation
Salary Range
$70,000 - $80,000
About the Organization
GAR Foundation is a private foundation based in Akron, Ohio, with roughly $200 million in endowment assets. Established in 1967, our mission is to help Akron become smarter, stronger, and more vibrant. Each year, we make strategic grants of approximately $7 million across our focus areas: Education; Economic, Workforce, and Community Development; Arts and Culture; and Basic Needs. We support "systems work"—identifying failures or missed opportunities in existing systems (i.e., education, workforce development, etc.), connecting partners, and leveraging other resources to drive better outcomes and deeper impact. Our vision is an Akron where every child gets a great start in life and benefits from a well-rounded education; where companies and opportunities grow in a talent-rich environment; where pathways to prosperity are equitable, accessible, and easily navigated by everyone; where all residents and businesses feel connected to Greater Akron, to their neighbors and fellow citizens and are energized by its creative assets, its abundant opportunities, and its commitment to shared prosperity.
Job Description
GAR Foundation is seeking a creative and experienced communicator who can help us build awareness of and broad support for our work to advance systemic solutions that make Greater Akron a better place for all. The ideal candidate is a fast learner who can shape clear and compelling messages from often complicated information and drive engagement and understanding. The communicator we seek will be steeped in our grantmaking work so they can create content that influences civic leaders, decision-makers, and other funders to join us in our work. They will also help us protect and build the Foundation's reputation as a thought leader and strategic grantmaker, and advance the general understanding of challenges and successes within Greater Akron's nonprofit sector.
Specifics of the Role
The what: This is a salaried, full-time (40 hours a week) position. The role's most essential function is the creation of thoughtful written and visual content that conveys GAR Foundation's systems change grantmaking work. The ideal candidate will have excellent skills in understanding, distilling, and communicating complex topics as written and visual content. Messaging must be tailored to a variety of audiences, such as the nonprofit community in Greater Akron, legislators, national funders, our board, the media, and the general public.

A secondary function is to assist Foundation staff in creating thoughtful convenings and meaningful experiences for stakeholders. The Foundation regularly brings together grantees and others for shared learning and exploration. Excellent convenings that provide value to participants and advance strategic work do not happen by accident. Instead, they result from careful planning, preparation, and foresight. The Strategic Communications Manager will support meeting design, outreach strategies, and the development of engaging content to achieve meeting objectives. The Strategic Communications Manager will assist in all facets of this work to create the conditions for top-quality convenings.

The who: The Strategic Communications Manager will possess:
Exceptional ability to distill nuanced topics into simple, clear messages • Superior written communication skills and demonstrated expertise in writing for broad and narrow audiences
The ability to generate engaging, visually appealing content (PowerPoint presentations, infographics,video content, etc.)
The ability to work independently, drawing on their own expertise but remaining open to feedback
Strong project management skills, including initiative, planning and implementing work, and meeting deadlines
Strong interpersonal skills and the ability to create productive and healthy relationships • A high degree of self-awareness relative to their strengths and opportunities for growth • A growth mindset and flexibility in adapting to dynamic work
A working knowledge of current desktop and online publishing software and content creation platforms, including Microsoft Word, Microsoft PowerPoint, Canva (or Adobe Creative Cloud), Constant Contact (or similar e-blast platforms), WordPress, and Google Analytics.
Additionally, we are seeking someone with the following education and experience:
A Master's or Bachelor's degree, preferably in a relevant field such as Communications, Journalism, Public Relations, Political Science, or Organizational Development
At least 5 to 7 years of experience in a professional communications, journalism, or public policy role 
Experience working collaboratively with teams, preferably including partners internal and external to the organization 
Experience managing vendors, consultants, or contractors 
Experience working in a communications agency, philanthropic organization, or nonprofit  is strongly preferred 
The how: The Strategic Communications Manager will implement and guide all strategic  communications work for the Foundation. They must be an organized self-starter who can work  independently, prioritizing work and driving projects from ideation to completion. The manager  can rely on an external communications firm and various vendors to support the work. They must  be adept in managing relationships with contractors to accomplish communications objectives  and meet deadlines successfully.  
Work conducted in-house by the Strategic Communications Manager would be inclusive of but not limited to:  
Development and stewarding of a communications strategy in conjunction with  Foundation staff  
Development of content that translates systems grantmaking into easily digestible  messages 
Shaping of convenings, in conjunction with Foundation staff 
Management of the Foundation website, currently in redevelopment 
Development of slide decks and other supportive communications for meetings and  convenings 
Preparation of press releases
Work conducted by an external firm under the supervision of the Strategic Communications  Manager may include: 
Social media posts 
Videography and special photography projects 
Preparation of newsletter 
Media relations to achieve optimal story placement 
The why: The overall strategic scope of the role is to:
Build awareness of and broad support for our grantmaking objectives to influence other potential funders and decision-makers to join us in the work; 
Protect and build the Foundation's reputation as a thought leader and strategic grantmaker in Greater Akron; and
Advance the general understanding of challenges and successes within Greater Akron's  nonprofit sector.
The where: GAR Foundation offers a hybrid work environment. The Strategic Communications  Manager is expected to be present with the GAR team three days a week in our office in  downtown Akron and can work the other two days remotely. This is consistent for all Staff.  
Compensation and Benefits 
GAR Foundation is a fast-paced, flexible, and fun place to work. Our small staff is collaborative  and supportive of one another, and we come to work each day energized to advance the  Foundation's mission to make Akron smarter, stronger, and more vibrant. Our team members  value learning and growth, and we support their development through a generous allowance for  professional development experiences. We are looking to work with someone who shares our  five core values:  
Curiosity – We continuously ask questions and learn about community issues and  people's experiences. 
Equity – We deal fairly and equitably with all parties, meeting people where they are.
Humility – We are aware of our place and role (both the positives and negatives of it).
Collaboration – We work jointly with partners.
Innovation – We are original and creative in out
We also offer competitive compensation and benefits, including: 
Compensation ranging from $70,000 – $80,000, commensurate with experience
Health, dental, and vision coverage for employee and eligible family members
Participation in GAR's employer-funded Health Savings Account program
10 days of Paid Time Off (PTO) in the first two years, with increased PTO in the third year
9 paid holidays per year
Eligibility for GAR Foundation's 401k retirement savings program
Participation in GAR Foundation's matching gift program whereby GAR will match your charitable contributions to eligible organizations
Position reports to: The Senior Vice President, with secondary direction from the President  
GAR Foundation is proud to be an Equal Employment Opportunity and affirmative action employer. We do not discriminate based on race, religion, color, national origin, sex, sexual  orientation, age, veteran status, disability status, or any other applicable characteristics  protected by law. We embrace and celebrate diversity and strive to create genuine belonging for all.
How to Apply
Applicants should send 
a cover letter, resume, and a digital portfolio of relevant communications work 
to 
applicants@garfdn.org
. Applications will be accepted until the  position is filled. The first round of interviews will begin in March. Please, no calls or emails other than to the designated email address. 
Need help?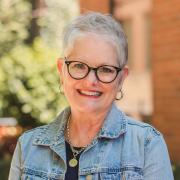 Want to learn more about joining Philanthropy Ohio or getting the most out of your membership? Contact Mary Dunbar.
Ohio Philanthropy News - March 24, 2023
The Burton D. Morgan Foundation stepped in to give Ideastream Public Media's newsroom the money necessary to hire freelance journalists to tell the stories of small business owners