Grant Stahl
Manager, Public Policy
Image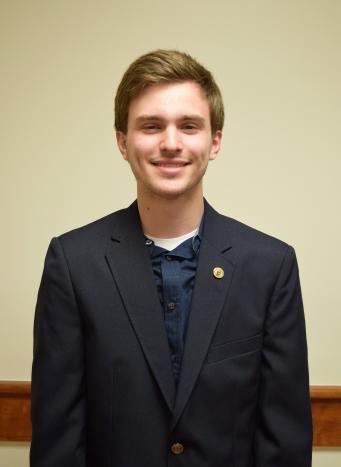 Name: Grant Stahl
Pronouns: he/him/his
Title: Manager, Public Policy
Phone: 614.224.1344
Email: gstahl@philanthropyohio.org
Here's what I can help you with:
How to engage with policymakers
Understanding what is currently happening in the Ohio government
How public policy will impact philanthropy and the state
Getting your voice heard by government 
In 100 words or less, share a summary of your role at Philanthropy Ohio.
As public policy manager, it is my job to assist the public policy team in ensuring that Ohio philanthropy is represented in state and federal-level decision-making. In addition, I help update and inform members of federal and state actions. 
What's the best part about your job?
Helping people understand public policy and the impact that government will have on them. Informing Ohio citizens on how to engage with the government is also a plus.
When did you start work at Philanthropy Ohio?
February 2022
Career background/education?
BA, Political Science, Kent State University
While I am just getting my professional career off the ground, I spent time working in the Ohio Senate. During undergrad, I excelled in academic performance and extensively learned about state and federal government operations.
Current city, what you like about it and your hometown?
I was born in Rootstown, Ohio, and the place I call home is Dublin, Ohio. Being just outside of Columbus, Dublin is very close to a lot of the activity going in and on around the city. Dublin also expanded its downtown area not long ago, giving it a nice college-town feel akin to Kent.
What's something people might not know about you?
I used to be extremely into music. During my time in high school, I was a member of my high school marching band, concert band and orchestra or pit orchestra for plays and a few concerts. I also was a part of the Columbus Youth Symphonic Band and the Columbus Youth Jazz Orchestra in their Studio band.
What do you do outside of work?
While I am not at work, I am probably playing games with my friends, tinkering with my computers or keeping an eye on government activity. I plan to get back into music and potentially into fencing. If not fencing, I might try out martial arts.