Mary Dunbar
Senior Vice President, Operations & Strategy
Image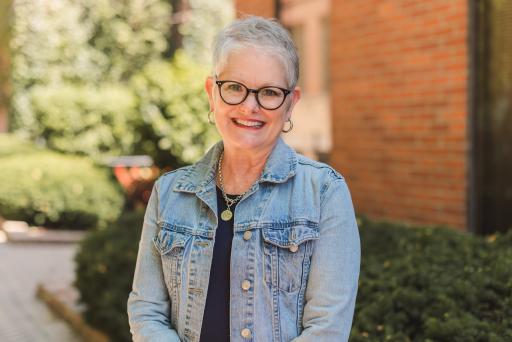 Name: Mary L. Dunbar
Pronouns: she/her/hers
Title: Senior Vice President, Operations & Strategy
Phone: 614.224.1344
Email: mdunbar@philanthropyohio.org
Here's what I can help you with:
All things related to membership
Supporting staff with hiring, human relations, benefits and more
Overseeing operations of Philanthropy Ohio – financials, budget, audit and 990
Supporting the growth of revenue streams for the organization – membership, sponsorships and grants
Supporting and implementing the strategic work of the organization
What's your role at Philanthropy Ohio?
Serving as part of the Leadership Team, I provide leadership, vision and management for strategy, administrative, financial, human resources and information systems functions of Philanthropy Ohio. I am the staff representative for the Philanthropy Ohio Board of Trustees Membership and Growth committee, Audit committee and Finance committee. I'm responsible for growing revenue streams through membership, sponsorship and grant funding as well as monitoring expenses to assure a positive cash flow at year end.
What's the best part about your job?
Being involved in the hiring, support and development of our most valuable resources, our staff. As a people person, I also appreciate interaction with our members. I enjoy the budgeting process (crazy, I know) as it gives me a broad understanding of not just our revenue and expenses that undergird all aspects of the organization but makes me appreciate our generous members who support our mission.
When did you start work at Philanthropy Ohio?
September 2020
Career background/education?
Masters of Nonprofit Management, Grace College
Bachelor of Science, Western Kentucky University
My professional history spans over 20 years of work in the nonprofit sector, starting in community affairs, creating a nonprofit membership organization for over 300 nonprofits in northwestern Indiana and southwestern Michigan. I then became the founding executive director of a newly created foundation in 2007, The Pokagon Fund, which was supported by revenue from a tribal casino in New Buffalo, Michigan. After eight years, I moved to South Carolina to start a health legacy foundation in rural South Carolina and found my way back to the Midwest to be near family and serve the nonprofit sector in Ohio.
Current city, and what do you like about it?
I currently live in Columbus in the heart of downtown and love to be near the arts, music, great restaurants and energy that surrounds us here.
What's something people might not know about you?
I am a certified yoga instructor.
What do you do outside of work?
I love to travel, especially abroad. Outside of work, I like to walk, hike, kayak, paddleboard and practice yoga. And of course, I love to spend time with my two kids and their families (seven grands at last count) who all live in Pittsburgh.