Brittany Hardgrove
Manager, Programs & Learning
Image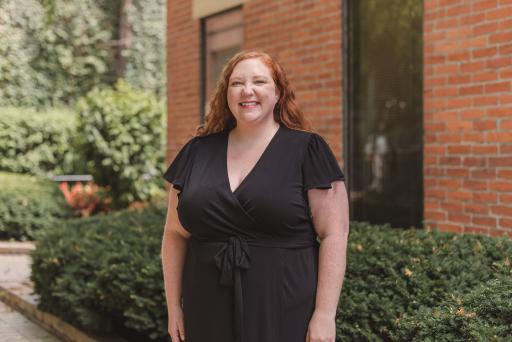 Name: Brittany Hardgrove
Pronouns: she/her/hers
Title: Manager, Programs & Learning
Phone: 614.224.1344 ext. 1210
Email: bhardgrove@philanthropyohio.org
Here's what I can help you with:
Coordinating with and connecting to the Programs & Learning team
Accessing and engaging in Philanthropy Ohio programs
Everything about the Philanthropy Forward conference – from attendee and venue questions to speaker preparation and timelines
Understanding the development of Philanthropy Ohio's online, self-directed curriculum program
What's your role at Philanthropy Ohio?
I help coordinate and implement all programming and learning opportunities for Philanthropy Ohio and lead the launch of a self-directed online learning series. I also provide administrative support for the vice president, programs & learning, and the programs & learning department as a whole.
What's the best part about your job?
The best part of my job is getting to know my amazing colleagues. 
When did you start work at Philanthropy Ohio?
March 2022. 
Career background/education?
I went to The Ohio State University for undergrad and have been working with nonprofits doing event planning for the past five years. I recently became a Certified Meeting Professional. 
Current city, and what do you like about it?
I love living in Columbus because there is no shortage of things to do and if I want to visit a different part of the state, nowhere is too far away. 
What's something people might not know about you?
I have a twin sister! We're fraternal twins (she has blonde hair and mine is naturally red) but we look very similar in the face. 
What do you do outside of work?
When I'm not at work you can find me trying new restaurants and bars with family and friends; cuddling with my husband and dog watching a movie or reading a book; going to concerts; and teaching myself how to crochet.