Lame Duck Legislative Update Recording
This webinar recording shares the Ohio General Assembly's lame duck session priorities and what it means for Philanthropy Ohio's legislative agenda, funder's work and local communities.…
Community foundation software recommendations listserv query
This community foundation listserv query gathers information about recommendations for foundation software for grants, scholarships, fund accounting, online giving, etc.
Featured resources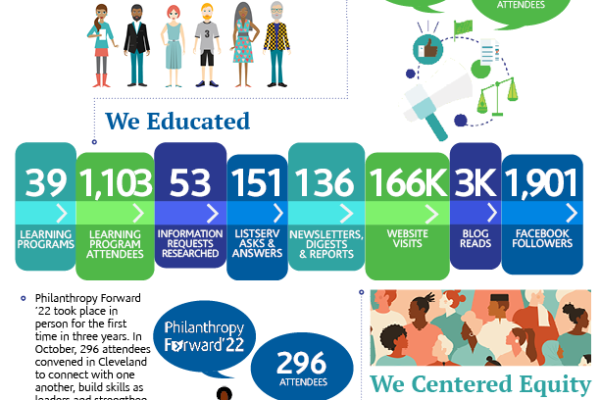 A Glance Back at 2022
On behalf of our communities, thank you for everything you have done to support your colleagues, your neighbors and your community partners this past year. We're grateful for your participation in this statewide network for funders and are pleased to present this glance back at 2022.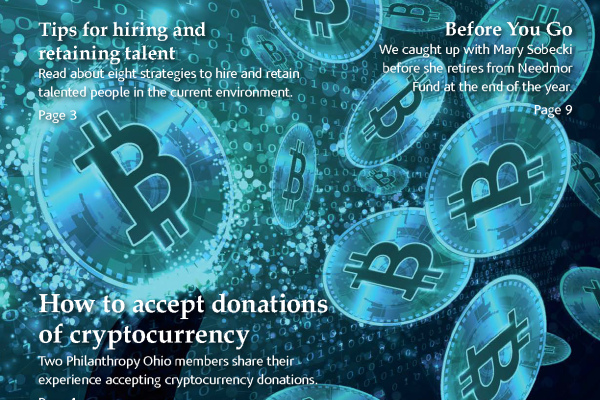 Philanthropy Review Winter 2022
The winter Philanthropy Review edition features the experience of two funders in accepting cryptocurrency donations; eight tips for hiring and retaining talented teams; a spotlight on Mary Sobecki before she retires from Needmor Fund; the 2022 Philanthropy Award winners, highlights from Philanthropy Forward '22 and much more!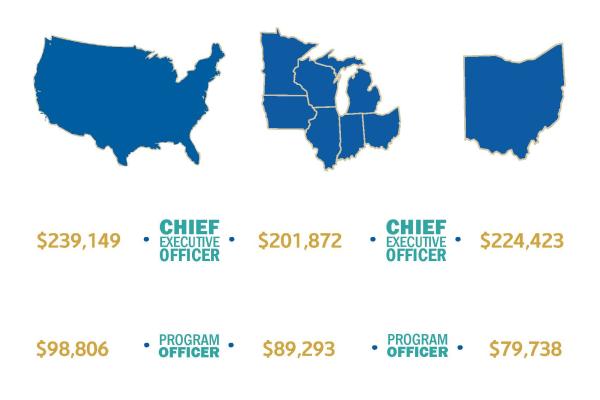 2021 Foundation Salary Report
The 2021 Salary Report details salary data for Ohio foundation CEOs, program officers and administrative assistants for the state, the Midwest and the U.S. by type of foundation. Philanthropy Ohio collected data on salary and benefits in mid-2021 in association with the Council on Foundations.