Welcome to Philanthropy Ohio's Job Board where you can look for a new job or post a job opening. Positions at Philanthropy Ohio member organizations will automatically be listed online for 30 days at no charge. Philanthropy Ohio members looking for employees will find job descriptions, personnel policies and other helpful items in the Resource Center.
How to submit a job posting
Click the button below. Complete the job form and follow the prompts. You will receive an email once your position has been posted. If you are a member and are signed in, your submission will post immediately.
Member Rate
Free; members must be logged in to receive member rate.
Non-member Rate:
$49 per job title/per 30-day posting
Terms
Job postings will remain on the website for the duration specified. The advertiser may request that the original posting be continued (for additional fee) by contacting info@philanthropyohio.org.
Philanthropy Ohio reserves the right to determine suitability of job posting.
Need Assistance?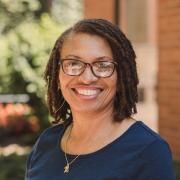 Having technical issues, difficulty updating your information or trouble logging in? Contact Stacey Wilson.
Become a Member
Connect with fellow Ohio funders about the challenges and possibilities and identify opportunities to collaborate. Get the mentoring and training you need and be reassured you're doing things in the best way possible. You have the ability to become the funder you envision and seek to be.
Diversity, Equity, Inclusion & Belonging
Leading and supporting philanthropic work to center racial equity, we bring training, tools, inspiration and conversations to our members, holding space for peer sharing and cohort learning and expanding to include other marginalized identities and issues.
Get Involved
Elevate your work, grow in your career, exercise your leadership and demonstrate your expertise among your peers. When you join a committee, connect with a peer group or participate in a policy initiative, not only are you giving back, but you're also gaining valuable skills and relationships.