One of the many ways you can become more involved as a member in Philanthropy Ohio is by serving on a board committee. Committee members lead, recommend and develop policies that help shape the organization. By serving on one of Philanthropy Ohio's six standing committees and sharing your expertise, you'll advance your professional development and leadership, build your peer network and help Philanthropy Ohio succeed.
Image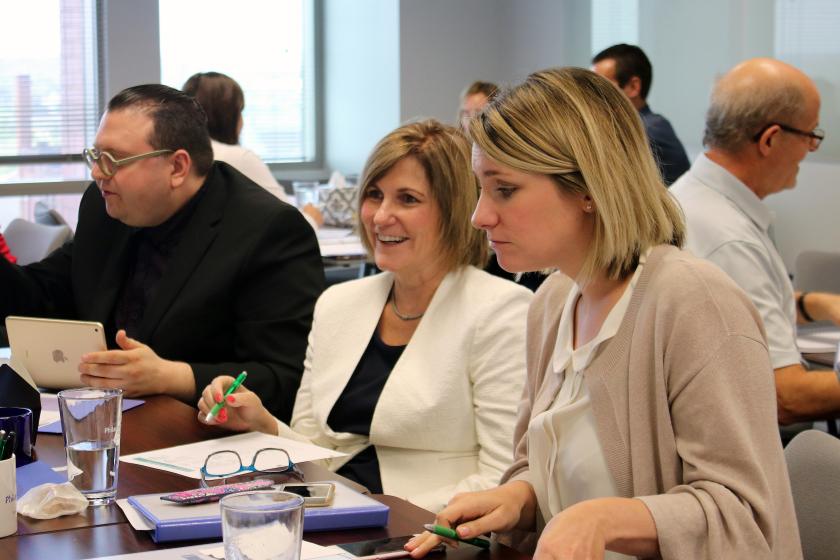 More than 100 volunteers serve Philanthropy Ohio each year and we invite you to become one of them. Member volunteers advance their skills, knowledge and leadership by helping inform programming, governance, policywork and peer spaces through service on programs and learning advisory groups and planning committees; public policy steering committees; and the board and its standing committees. Philanthropy Ohio board members serve on each of the six below committees, and you must be a member to volunteer. Learn more about the committees and indicate your interest by submitting the form below.
Audit Committee
The Audit Committee oversees the annual audit of the organization's finances, reviews the audited financial statements and Form 990 and recommends action to the Board of Trustees. The committee meets prior to the start of the audit process and as needed throughout the audit and filing of the Form 990.
Chair: Benjamin Kroeck, Dominion Energy Ohio Staff Lead: Mary Dunbar
Diversity, Equity, Inclusion & Belonging Committee
The Diversity, Equity, Inclusion & Belonging Committee collaborates with staff to develop Philanthropy Ohio's diversity, equity, inclusion and belonging (DEIB) position and strategy using an equity lens across all work; identifies relevant resources to inform the development and implementation of equity-specific programming; and encourages all foundation leaders to commit to strategically and intentionally advance DEIB in their organizations and grantmaking. The committee meets quarterly, including twice per year jointly with the Member Services Committee.
Chair: Meghan Cummings, Greater Cincinnati Foundation Staff Lead: Deborah Aubert Thomas
Finance Committee
The Finance Committee assists in developing the annual budget, provides financial oversight, oversees the investment of reserve funds and serves in an advisory role on operational matters. The committee meets quarterly.
Chair: Michelle Lovely, The Dayton Foundation Staff Lead: Mary Dunbar
Member Services Committee
The Member Services Committee assists in developing Philanthropy Ohio's strategy and implementation of core services, including programs and learning offerings, publications, communications and information resources for members. The committee meets quarterly, including twice per year with Diversity, Equity, Inclusion & Belonging Committee.
Chair: Brittany Lovett, Community Foundation of Lorain County Staff Lead: Laura Smith
Membership & Growth Committee
The Membership & Growth Committee works with staff to develop Philanthropy Ohio's membership strategy and makes recommendations to the Board of Trustees to ensure Philanthropy Ohio has sufficient financial resources. The committee meets quarterly.
Chair: Su Lok, Individual Philanthropist Staff Lead: Mary Dunbar
Public Policy Committee
The Public Policy Committee recommends positions for Philanthropy Ohio to take on public policy issues, adopts legislative agendas and oversees special projects (such as the Education and Health Initiatives). The committee meets quarterly.
Co-chairs: Keith Burwell, Greater Toledo Community Foundation, and Jill Miller, bi3 Staff lead: Carrie Arblaster
Image

"Philanthropy Ohio has allowed me to grow into my role by building a network of peers that are focused on serving the community while being able to learn emerging trends through comprehensive programming offerings. Being a member has allowed us to do our work in a more thoughtful, impactful and driven way."
- Benjamin Kroeck, Gas Business Development Manager, Dominion Energy Ohio
Join/Renew Your Membership
When you become a member of Philanthropy Ohio, you join a community of funder organizations 200+ members strong who are working to improve our communities! Already a member? Make sure your annual membership is up to date and you have access to all the benefits – from members-only peer convenings to public policy initiatives to the latest resources and networking events. 
Need Help?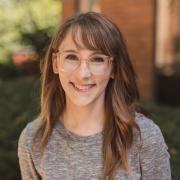 For questions about committees, accessing your board materials or anything else board-related, contact Emily Anderson.