Adrienne Wells
Director, Public Policy
Image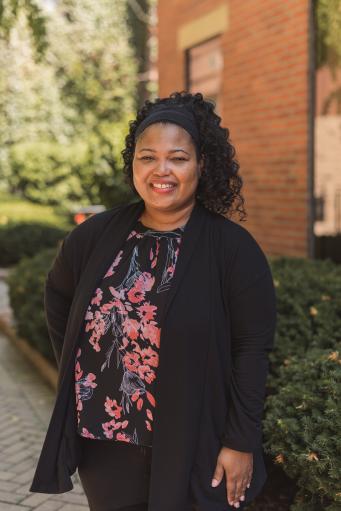 Name: Adrienne Wells
Pronouns: she/her/hers
Title: Director, Public Policy
Phone: 614.914.2249
Email: awells@philanthropyohio.org
Here's what I can help you with:
Information on Philanthropy Ohio's public policy initiatives, priorities and related programs
Connecting to the Education Initiative coalition or education policy enewsletters
Engaging with Philanthropy Ohio's public/private partnership work
What's your role at Philanthropy Ohio?
I support Philanthropy Ohio's advocacy strategies by assisting with managing policy-focused member coalitions, with significant support for the Education Initiative; implementing our adopted policy agendas and work plans; and monitoring, analyzing and sharing information with members on key policy issues, incorporating an equity lens. I also support grant writing and reporting for the organization, implementation of public/private partnerships and diversity, equity, inclusion and belonging (DEIB) special projects.
What's the best part about your job?
The opportunity to research and learn new things and getting to know members as part of the policy initiatives and with broader organizational activities.
When did you start work at Philanthropy Ohio?
I came to Ohio Grantmakers Forum (OGF) – as Philanthropy Ohio was called back then – in October of 2006 on a temporary assignment. In January of 2008, I became an "official" employee.
Career background/education?
I earned a liberal arts undergraduate degree from Denison University and have previously helped people in a variety of ways at a retirement community, a local news station and an IT firm.
Current city, what you like about it and your hometown?
I live in a suburb of Columbus and love the wide-open spaces and beautiful views of the sky.
What's something people might not know about you?
I am a big fan of sci-fi, animation and art. Doctor Who, Steven Universe and Art in the 21st Century are a few of my favorite series.
What do you do outside of work?
I spend time with my family and dogs, indulge in pop culture and do creative stuff.